Windy City
Steam
Pressure Washing in Lockport, IL.
Windy City Steam offers high pressure power washing services in Lockport, IL. Professional pressure washing service, we pressure wash just about anything! Whether its your house, deck, driveway, patio, or other outdoor items that need a good high pressure cleaning, we can effectively clean it! We have many years experience and take pride in customer satisfaction. The Chicagoland weather takes its toll on everyone's property. After a few years you'll notice your concrete or brick appears to be darker, and thats where soil and mold is starting to absorb into your concrete or other hard surface. Many times it even turns green in color, this is not safe for your kids and pets and can actually be tracked into your home. To prevent this, have a local pressure washing service come pressure wash your outdoor property every other year. Call us today to ask about our affordable pressure washing pricing in Lockport, IL.
Pressure Washing Service in Lockport, IL
Windy City Steam Pressure Washing Services
Our professional pressure washing service includes:
Proper Surface Pre-treatment
Concrete Rust Stain Removal
Oil Stain Removal & Treatment
Concrete Gum Removal
Proper Deck Staining preparation
Concrete & Brick Mold Removal & Treatment
Proper Concrete Sealing Preparation
Tar Removal
Proper Grape, Berry, & Leaf Stain Treatment
Plus more!
Let the pros do YOUR dirty work!
Check out that rust removal!
Call us today & find out why Windy City Steam is the premier pressure washing service in Lockport, IL.
Go back to find pressure washing service in other cities.
Professional Power Washing Services
Windy City Steam is a professional pressure washing service that happily services Lockport, Illinois. Whether you are looking to have your house pressure washed, deck, concrete, brick pavers, or whatever you need cleaned, we are capable of handling the job in both a cost and time efficient manner. Call us today to get an estimate of what our professional pressure washing services cost.
Pressure Washing Services
Windy City Steam Pressure Washing Lockport accommodates all customer's needs. We service companies as well as private homeowners. We are unique in that we are contractors for various businesses that do renovations, remodeling, disaster repair and recovery, commercial real estate, construction and property management. No job is too big or too small for us to handle!
Pressure washing is a great way to keep dangerous pollutants such as mold, carbon, mildew, dirt, rust stains, fungus, algae and many others from harming your structure. Having your property pressure washed can also give it more appeal to customers, visitors, neighbors, and even increase the value because of improved curb appeal!
The benefits of Lockport pressure washing are not just on the surface. Its much deeper than what you can see, because some pollutants such as mold and mildew can cause health problems for some individuals, it is very important to keep structures at your home clean for many reasons. Call us today!
Concrete Driveway Cleaning Service in Lockport, Illinois.
Is your old concrete driveway beginning to turn black over the years? We can make it look new again! Over the years your concrete absorbs all types of moisture which then allows different types of molds and algaes to grow on the surface. We've seen some driveways that were so bad that they were actually slippery once wet due to the amount of algae on the surface. In most cases your concrete has picked up all kinds of soils from tires and even foot traffic and could use a good cleaning. That's where we come in, have the pro's come clean your driveway, guaranteeing no streaks in your concrete. We will have your concrete driveway looking brand new again, you won't believe the difference! We're sure of it, that's why we offer our 100% customer satisfaction guarantee. If for some reason, you aren't happy with the results of our services, we will come back and clean to YOUR satisfaction at no additional cost. Call us today, we are a family owned professional cleaning service!
House Pressure Washing in Lockport, IL.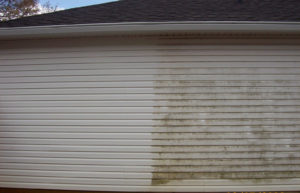 How long has it been since you had the siding pressure washed on your home? If you are starting to see mold, it's time to call Windy City Steam! We offer house siding pressure washing in Lockport, IL.  Brighten up your curb appeal by hiring us to come clean your home, and concrete. You will be amazed by our power washing results! Call us today to get a home pressure washing estimate! We are pressure washing pros!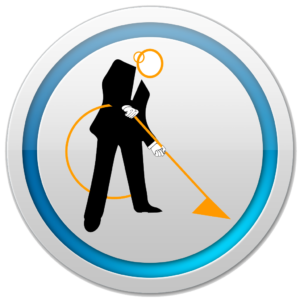 Such an outstanding job! Amazing customer service, will use again for all future business, Highly reccomended!
We just Windy City Steam for a few various jobs, we were so impressed with how quickly and professionally the work was done.
Firemen Sealcoating
Regular Commercial Client
Brandon did a great job as usual, he's saved my concrete several times with all the trees surrounding my property.. I would recommend Windy City Steam to anyone!
Pressure Washing
Rated
5
/5 based on
41
reviews