Carpet Cleaning Experts! Carpet Stain Removal and Steam Cleaning in Lockport, Illinois.
Carpet cleaning Lockport, IL pros! Does your carpet need to be cleaned? Windy City Steam is a professional carpet cleaning company located near Lockport, IL. We offer a wide array of services from carpet cleaning, to pressure washing and concrete sealing. We service all markets including: Commercial, Residential, Industrial and Municipal. There is no job too big or small for us to handle. We are licensed, fully insured, and professionally trained! We clean upholstery too! Furniture steam cleaning, mattress steam cleaning, car interior steam cleaning, plus more! Call us today to have any questions you may have answered.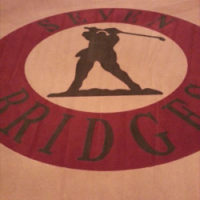 Truck mounted steam carpet cleaning Lockport at your location. Hot water extraction is the best carpet cleaning method these days. We pack up your dirt, and take it home with us, literally! Windy City Steam uses the most advanced technology in truck mounted cleaning systems, and your carpet will be dry in just 4 hours after we leave. The unique aspect of Windy City Steam versus our competitors, is that when you hire us to clean your carpet, We include pre-conditioner, sanitizer, & deodorizer all in with the price. This way you won't have to worry about having a "salesman" in your house, we have no upcharges. None of our employees work off commission, we are there to do simply one thing, clean your carpet! When you call around and ask our competitors what they include with their pricing, you will find its not much more than showing up. The choice is clear why Windy City Steam is the premier choice when it comes to carpet cleaning pricing. We ensure you could have your carpet cleaned the right way for an affordable price. Call us today!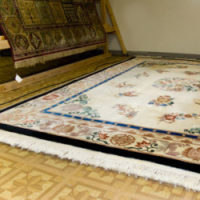 Professional Area Rug Cleaning in Lockport. As more and more homes are being built mostly made of wood floors, we are noticing that the amount of area rugs in homes is increasing daily. Most people do not know where to get their rugs cleaned, Windy City Steam can come steam clean your rugs at your location or pick them up and clean them in our shop and bring them back to you for an extra charge. Feel free to give us a call, we specialize in rugs of all types. Oriental, Wool, we've seen and cleaned it all!
(630) 947-6034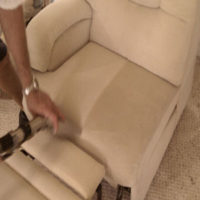 Windy City Steam applies the same care and attention to detail on your furniture with our upholstery cleaning services that we do with your carpet, while providing professional Carpet Cleaning service! Steam has long been used as a cleaning strategy in many applications. One of these is in cleaning carpets, which usually take too much muscle and time to clean. With steam cleaning, the maintenance service becomes a lot faster to complete as well as so much easier to finish. More importantly, it is more appropriate for heavy fabrics and materials such as carpets. We steam clean upholstery too!
Windy City Steam pressure washes basically anything! Whether its your deck, driveway, building, house, workplace, or parking garage, Windy City Steam offers pressure washing at temperatures up to 250 degrees for degreasing oil, or grease or we can use cold water on your deck or other hard surface. We are fully insured and capable of taking on Jobs of ANY size! So be sure to give us a call next time you are in need of a HIGH PRESSURE DEEP CLEANING at a low price! We offer a 100% satisfaction guarantee with every cleaning service we offer, giving you peace of mind that whatever it is we are cleaning, it is not our first time and it is being done correctly in a cost efficient manner.
Carpet Cleaning Services in Lockport, IL 60441
Carpet Cleaning in Lockport, IL. Do you have carpet stains? We are a professional carpet cleaning and carpet stain removal service. Call Windy City Steam today to ensure that you have a healthy place for your family to rest their heads. The largest misconception that homeowners have is that they have to wait until their carpet is visibly soiled before having it professionally cleaned. The Carpet and Rug Institute recommends that you have your carpets, rugs, and upholstery cleaned once every 12-18 months. While there are many "do-it yourself" (carpet cleaning DIY) methods on the market, and many carpet cleaning tips, hiring a professional is the safest, smartest and time-efficient. We use the carpet cleaners newest truck mounted carpet cleaning system. Our high powered steam carpet cleaning equipment will outperform anything available to rent or purchase to the average homeowner.  Please keep in mind those machines are made to be used in between deep-cleanings. We are professionally trained, IICRC certified, and fully insured. So call us today to get carpet and upholstery cleaning prices and to schedule your next professional carpet cleaning service!
Green Carpet Cleaning Service
Windy City Steam organic carpet cleaners in Lockport, IL puts the harsh chemicals aside. We use a fragrance free pre-conditioner and most of our carpet stain removal solvents are citrus based and made from mostly orange peels. Windy City Steam assures that our carpet cleaning method is the safest on the market, ensuring your kids and pets can play on it after we leave, not to mention our fast drying times! Your carpet will be dry in approximately 4 hours, not days like our competitors. The choice is clear why Windy City Steam is the premier choice for carpet cleaning near Lockport, IL.
Truck-mounted Steam Carpet Cleaners
Windy City Steams professional carpet cleaning services will have your carpet looking fresh for many years to come. There are many benefits to having your carpets steam cleaned regularly. The main one would be the lifetime of your carpet.
Our carpet cleaning technicians are fully trained and certified. We follow all major carpet manufacturers' recommendations and warranty specifications, even those for Stain master stain resistant carpeting.
You can trust that Windy City Steam will pay special attention to spots, heavily soiled areas, high traffic areas, pet stains-and odors. We also will use the carpet cleaning options best suited for the type of carpet | rug you may have. Another reason why we are the best carpet cleaners in Dupage County! We don't charge extra for spot removal.
Windy City Steam uses the Industry's most advanced truck mouted carpet cleaning system, which will remove soil ground DEEP into your carpet or rug, and revive it's appearance. You wont believe how clean your carpet is! We GUARANTEE it!
Windy City Steam offers many services other than Carpet Cleaning such as sanitizing, deodorizing, pet odor removal, Smoke Odor Removal, OZONE odor removal, And scotchguard stain-resistant carpet and upholstery protectant are also available by demand.
Professional Pet Odor Removal
"We love our dog, however we don't love his accidents! Thats why we use Windy City Steam on a regular basis for our Carpet Cleaning!"
Pet odor removal in Lockport, IL. As a pet owner myself, I know that our furry family members are famous for having the occasional "accident" in the most Inconvenient places of our homes. That's when its time to call us!
No matter how quickly you clean up your pet's mess, there will still be an odor lingering and possibly carpet stains. The cause of this is most store bought carpet cleaning products & powders never truly get to the root of the problem areas in your carpet. Pet urine is quickly absorbed by the padding and carpet, and most likely the subfloor as well. That becomes a breeding area for odor causing bacterias. No store bought product, powder, or topical spray will alleviate that. Our powerful truck mount pet stain carpet cleaning system penetrates deep down into the fibers of the carpet and easily extracts any mess made by your pets. Not to mention, your pets will be less likely to soil that area again. Call us today to inquire more about our pet odor removal process.
Fine Area Rug Cleaning
Area Rug Cleaners near Lockport, IL. Windy City Steam is a professional area rug cleaning company. Protect your investment with our area rug cleaning service. We understand that in the modern day most homeowners are installing wood floors. We are also noticing an increase in the amount of oriental rugs and all other types of area rugs to lower the "noise" in homes. The only problem is that most homeowners don't know who to call to have them cleaned. That's where we come in! Each situation is different, we would be happy to either come clean your rugs at your home, or pick them up and clean them in our shop and return them to you once completed. Call us today to see why we are the best choice for area rug cleaning.
Commercial Carpet Cleaning in Lockport
Windy City Steam
Steam Carpet Cleaning Service
Located near Lockport, IL.
Call Us Today!
We're More Than Just Carpet Cleaners!
Tips For Cleaner, Longer Lasting Carpet
By following these 3 simple steps you could get an extra 10 years out of your carpet!
Vacuum your carpet and Rugs twice a week
Use Runners and Rugs in heavy traffic areas.
Have your carpets professionally steam cleaned every 9-12 months
Windy City Steam is Chicagoland's premier choice for carpet cleaning! We have over 20 years experience combined, and we are IICRC certified! Truck mounted steam cleaning on location, we specialize in customer satisfaction and use the industry's most advanced truck mounted cleaning system, put that with our extensive knowledge and cleaning background and fast drying times and its clear why we are the number one choice for all your cleaning needs! Best of all, the kids and pets can play on it that day! Safe non toxic cleaning agents available by request! We also sell a bottle of our own spot remover with each service for spills and accidents between cleanings, ask your technician. Scotch guarding (3M Scotchgard) is available as well! Call Windy City Steam today for a free estimate on your next carpet cleaning service!
Call
Windy City Steam is a Professional Cleaning company that specializes in Carpet Cleaning. We are American Family Owned & Operated, and have over 20 years experience! All work completed comes with a 100% satisfaction guarantee. We will not leave until you are happy or return to do the whole job again at no additional cost! We offer a wide array of services from carpet cleaning to pressure washing and concrete sealing. We service all markets including: Commercial, Residential, Industrial and Municipal. There is no job too big or small for us to handle.
We are Licensed, Fully Insured, and Professionally trained so call us today to schedule YOUR next cleaning service!
Professional Carpet Cleaning Services

Upholstery Steam Cleaning

Tile & Grout Cleaning & Sealing

Pressure Washing Services

Concrete Sealing Services, Plus More!
We Service But Are Not Limited To The Following Cities:
Carpet Cleaning in : Addison, IL 60101 | Aurora, IL 60502 | Batavia, IL 60510 | Bensenville, IL 60106 | Bloomingdale, IL 60108 | Bolingbrook, IL 60440 | Burr Ridge, IL 60527 | Carol Stream, IL 60188 | Clarendon Hills, IL 60514 | Darien, IL 60561 | Downers Grove, IL 60515 | Elmhurst, IL 60126 | Glendale Heights, IL 60139 | Glen Ellyn, IL 60137 | Hinsdale, IL 60521 | Itasca, IL 60143 | Joliet, IL 60502 | Lemont, IL 60439 | Lisle, IL 60532 | Lockport, IL 60441 | Lombard, IL 60148 | Naperville, IL 60564 | New Lenox, IL 60451 | Oak Brook, IL 60523 | Oakbrook Terrace, IL 60181 | Plainfield, IL 60544 | Romeoville, IL 60446 | Roselle, IL 60172 | Schaumburg, IL 60173 | Shorewood, IL 60404 | Villa Park, IL 60181 | Warrenville, IL 60555 | Westmont, IL 60559 | Western Springs, IL 60480 | Winfield, IL 60190 | Wheaton, IL 60189 | Woodridge, IL 60517 | Wood Dale, IL 60191 | Willowbrook, IL 60527   Call us today!